Retiring Smarter with HECM
February 1st, 2022 BY PRMG MARKETING
Let's imagine the overwhelming pinning down today's older Americans. Sideswiped by the unforeseeable, seniors have been grossly affected by never-ending Covid outbreaks, increased costs of living (due in part to the highest inflation in recent history), increased work demands, and even forced surrendering to retirement. This culmination has our elderly pathway positioned for a financial avalanche!
As you read this, approximately 1 in 3 seniors barely manage survival with incomes 200% below the federal poverty level. And mounting debt accumulated by increased costs of living really isn't helping. I don't know what's most grievous: the knowledge that poverty seriously afflicts our elderly, or that senior homeowners are living under impoverished, yet totally preventable conditions.
It's no wonder retirees are fearful of some new calamity eager to gobble up their life savings. The cost-of-living trajectory is on the rise and its effects will be, for many, financially crippling. Although the compounded obstacles are unquestionably intimidating, seniors need a word of hope shouted from their community rooftops. Societal and economic stumbling blocks don't have to seal their financial fates!
Senior Stats
Retirees ages 55+ have grown to nearly 3.5 million, increased in numbers by 1 million per year over the last decade, according to Pew research. In a recent Fool.com article, How Much Do I Need to Retire Comfortably, when seeking reasonable comfort in retirement, "It's not about the money, it's about the income." It asserts that with today's costs of living, retired seniors need income(s) and/or reserves that would align them with annual 'incomes' totaling at least "80% of [their] pre-retirement income(s)."
It's common knowledge that seniors are running significantly behind in the race toward retirement savings; a lot of folks are not meeting their required thresholds. On the flip side, many seniors are entering retirement financially empowered and living better off than their disadvantaged peers.
An exclusive analysis by The Washington Post reported that "the pandemic economy created some of the strongest incentives to retire in modern history, with generous stimulus, incredible market gains, skyrocketing home values and health concerns drawing many Americans into early retirement."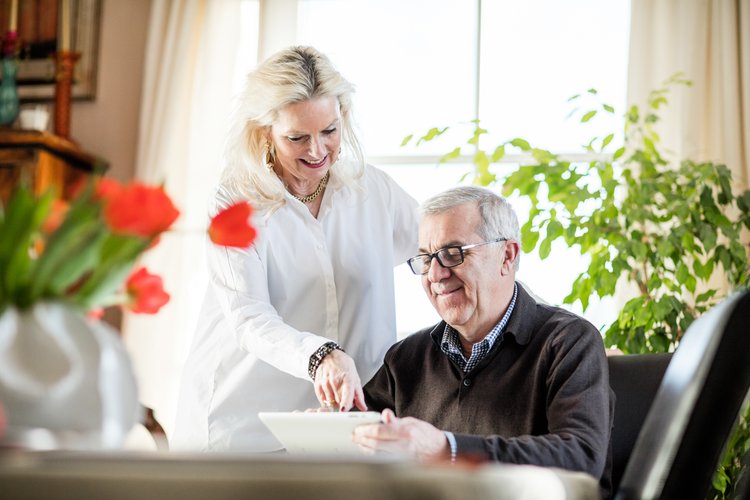 Seniors on the retirement track can achieve success through intentional planning and active preparation, financially speaking. With retirees on each side of the retirement spectrum, those of all circumstances must set a plan to securely retire and age-in-place, while doing so worry-free. Understanding the fundamental value in considering usable but 'dormant' equity will definitely play a central role to establishing that evolving plan.
A Retiree's Secret Weapon: Reverse for Home Purchase
You might've heard about Reverse Mortgage, a product that enables seniors ages 62+ years-old to access a portion of their home's equity, offering a growing LOC with NO Monthly Mortgage Payments* required. Well, that's not all there is to it. We've said this before and it bears repeating: Reverse offers many benefits, but its greatest of all is customizability. Whether a borrower is barely surviving or skipping the mountain tops, Reverse has something to offer.
A 62+ year-old borrower deciding on a traditional to HECM mortgage refinance or the purchase of a new home need to know current home values can work well in their favor. With FHA's National lending limit risen from $822,375 to a soaring $970,800 in 2022, presented now is a real equity access opportunity.
Seniors not only gain access to equity that's been generally untappable for so many potential borrowers, but they can sell their existing homes and buy right into a new one using Reverse Mortgage. The Reverse Mortgage program has a generous qualification flexibility and several program options that can set up an airtight retirement reinforcement.
What Do You Know About Reverse Mortgage/HECM for Purchase?
Maybe that 'forever home,' once revered and cherished, has become too much to manage – or not conducive to its homeowner's needs. Life's 'winds of change' can come along and quickly alter his/her previous plans. For example, a senior with decreased physical mobility might find their multi-story home difficult to access. Another senior might find it impossible to manage a large yard's upkeep and landscaping. There's a dozen reasons a senior could be better off living somewhere new.
Life changes and events are forcing older adults to question their future and financial stability. Fortunately for seniors of varied circumstances, Reverse is built to meet them right where they are.
Reverse Mortgage is flexible. What's needed by seniors today more than ever is a moldable product that can help bridge an income gap for a more strapped borrower or provide a valuable risk management tool for the affluent. This program serves both. And this is the case whether refinancing an existing mortgage or buying into a new one.
Seniors considering a 'right-size' into another home might still wish to remain homeowners. And a borrower looking to age-in-place in a new home while enjoying the same benefits offered within a traditional Reverse Mortgage/HECM, might discover HECM for Purchase suits his/her need nicely.
Exploring a Traditional Reverse Mortgage and a Reverse/HECM for Purchase:
Shared Borrower Requirements
Borrower Must Be 62+ Years Old (One Spouse May Be Younger)
Home Must Be Primary Residence (at least 6 Months of the Year)
Borrower Counseling Required
Must Repay the Loan Once Last Surviving Borrower (qualified non-borrowing spouse) Permanently Leaves the Residence
Must Maintain Property's Taxes, Insurance(s), and Upkeep
Shared Borrower Benefits
Easier Qualification Process
Manageable Cash Down Payments at About 50%** — HECM Does the Rest!
Younger Spouse (Eligible Non-Borrowing Spouse) Can Remain in the Home if the Primary Borrower Passes-On
No Monthly Mortgage Payments Required
Non-Recourse Loan (Balance will Never Exceed the Home's Appraised Value)
Borrower Retains Title (Not the Bank)
Lender Cannot Freeze Line of Credit (Built-In Safety Feature NOT Offered with Any Other Product)
Eligible Homes with HECM for Purchase Include:
Single Family Residence (Must be Owner's Primary Residence)
Multi-Unit Property (Duplex/ Triplex/ Fourplex – Owner Must Reside in One of the Units)
Manufactured Home (Must be Owner's Primary Residence. HUD Approved/Built after June 15, 1976.)
Townhouse/Condominium (Condos Require FHA Approval to Qualify. Must be Owner's Primary Residence.)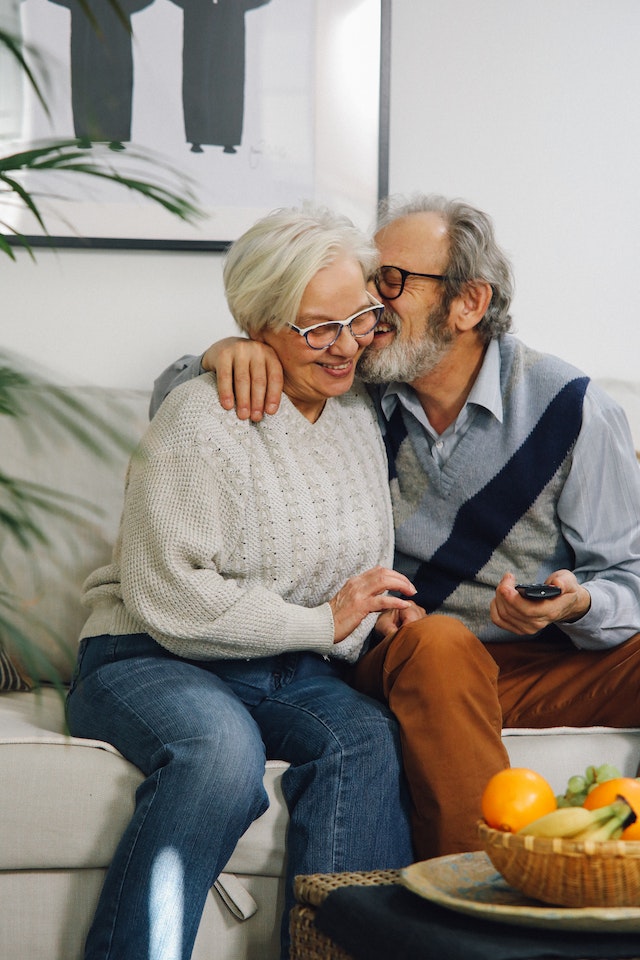 One Wise Move Ahead
Thousands of Baby Boomers are retiring each day. And with increased home values and the impacts of inflation diminishing real income, seniors will continue to face difficulty gaining access to home loans and traditional refinances. On the other hand, high home values and record low interest rates will allow that same client to get the MOST out of HECM — NOW MORE than ever before!
Help provide an essential cover to struggling or financially cautious seniors enduring this inflationary super-storm. HECM is a stand-alone product that's NOT RATE sensitive and offers seniors an easier to qualify loan option flexibility.
Have you thought about how Reverse might also help you grow your business? You can get started today — no delays! PRMG's HECM Team offers you FULL support—start to finish—and will have your back all the way.
You don't need to know much about Reverse, and you don't need to know HOW to connect with financial partners. Come as you are. Partner with PRMG's seasoned HECM experts to learn about our step-by-step led program and how lucrative this program can be for you.
Gerald Abrahams said, "Good positions don't win games, good moves do." You can begin growing your business and earnings with HECM. Make the smart move…
To learn more about Reverse Mortgage or to schedule your One-on-One Coaching Session with our Seasoned Division Manager, Merritt Barber, contact us today at HECM411@prmg.net
*Borrowers Must Maintain Property Taxes, Insurance(s) and Upkeep.
**LTV About 50% for 70-Year-Old (Higher for Older Borrowers, Lower for Younger Borrowers)