PRMG CARES IN ACTION
SEE WHAT PRMG CARES IS DOING
IN LOCAL
COMMUNITIES
ACROSS
THE NATION! 
GIVING BACK TO THE PRMG FAMILY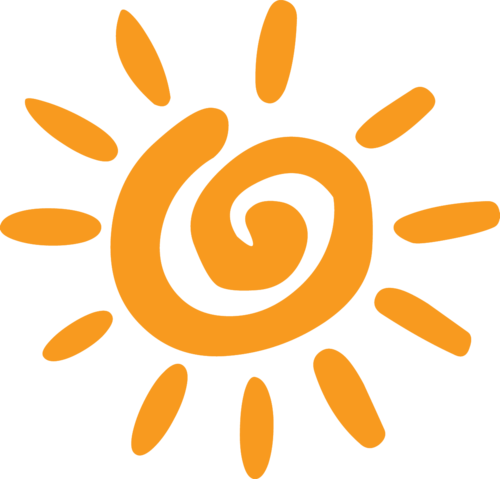 PRMG Cares is a non-profit organization that is dedicated to promoting the well-being of the PRMG family. This organization was inspired by several PRMG family members who had endured unimaginable life-threatening hardships. The organization is dedicated to providing the necessary support to help these individuals get through their difficult times. One of the ways that PRMG Cares helps the PRMG family is by providing financial assistance to those who are struggling with medical bills or other financial burdens.
In addition to financial assistance, PRMG Cares also provides emotional support to those who are dealing with life-threatening illnesses or other difficult circumstances. The organization recognizes that dealing with these challenges can be incredibly stressful and overwhelming, and it aims to provide a supportive and caring environment to help individuals cope. PRMG Cares also offers resources such as counseling services, support groups, and other resources to help individuals and their families navigate these difficult times.
PRMG Cares is a testament to the power of community and the importance of supporting one another in times of need. Through its various programs and initiatives, this organization is dedicated to making a positive impact on the lives of PRMG family members who are dealing with difficult circumstances. By providing financial and emotional support, as well as resources and tools to help individuals cope, PRMG Cares is making a real difference in the lives of those who need it most.
HEATHER SKIPWORTH
Heather was diagnosed with stage four breast cancer, a devastating diagnosis that turned her world upside down. But PRMG Cares was there for her, providing not only financial assistance, but also emotional support. They sent Heather and a friend to see Blake Shelton, giving her a much-needed break from the stress of her medical treatments. The organization also provided funds to help Heather with her medical bills and other expenses during this difficult time. The kindness and generosity of PRMG Cares has made a real difference in Heather's life, and in the lives of many others in the PRMG Family.
RON BAYER
Ron's unwavering spirit and determination have been an inspiration to his colleagues at PRMG. In recognition of his courageous battle against cancer, PRMG Cares, the non-profit organization founded by PRMG, has been providing support to Ron and his family. PRMG Cares was established in 2013 with the mission of helping people in need, whether it's assisting with medical bills or supporting charitable causes. Through their work, PRMG Cares has partnered with organizations such as the Wounded Warrior Project, American Heart Association's Go Red for Women, and Red Nose Day, making a difference in the lives of those in need. Ron's story is a testament to the power of positivity and the importance of supporting those in need, and PRMG Cares is proud to stand by his side during this difficult time.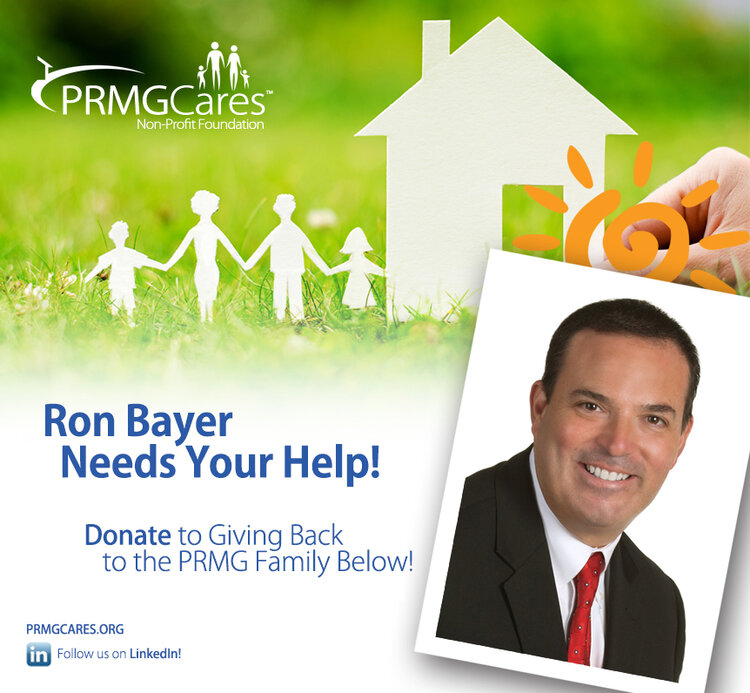 LORENA NOCHEZ
Lorena Nochez, a PRMG Employee, who works in product development, recently shared how instrumental PRMG Cares was during a very challenging season in her life. Lorena's son Christopher was diagnosed with cancer twice, first in 2016 and then again in 2018. PRMG Cares was there during this difficult time, providing financial assistance for several of his treatments, which were vital in Christopher's journey. Although in the end things did not turn out the way they wanted, Christopher fought, lived, loved, and inspired, and most of all, he always kept his faith in God. He fought and finished the race well, strong, brave, courageous, and most of all, he was loved by so many. Lorena wanted to express her gratitude to PRMG Cares for being a part of her son's journey, as Christopher said, "I know I've made it this far because of all the love and support from everyone, and that includes you, PRMG Cares and the PRMG family."
FAUSTO GAROFALO
In 2002, Loreyla Garofalo was diagnosed with Multiple Sclerosis, which presented immense challenges for both her and her loving husband, PRMG Loan Officer Fausto, who had to bear the financial burden of supporting the family while also serving as her primary caregiver. To help ease their financial burden, PRMG Cares established the Giving Back to the PRMG Family program and collected donations for the Garofalos. The program was created to provide support and assistance to PRMG Family members who are enduring unimaginable life-threatening hardships. Through this program, PRMG Cares is able to promote the well-being of its members and help them get through difficult times.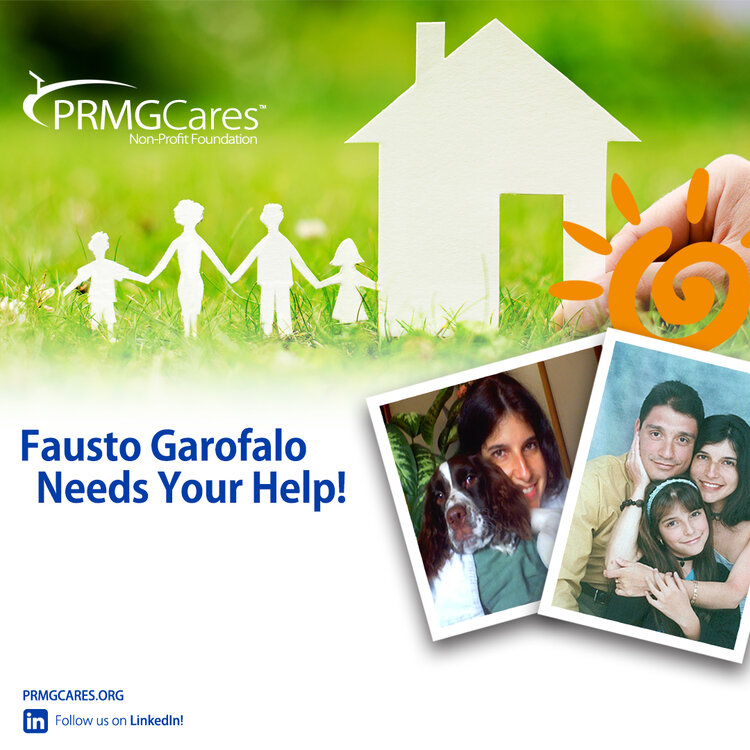 JAMES EDWARDS
James Edwards, a loan officer with PRMG, expressing his gratitude for PRMG Cares, the company's nonprofit organization. Edwards shares his personal experience of reaching out to PRMG Cares in 2018 for help when his brother passed away due to cancer. He explains how PRMG Cares came through for his family in a big way, and he will forever be thankful for their kindness. Edwards also recounts his first encounter with the PRMG family back in 2005 when his son was two or three years old and had cerebral palsy. He shares how the PRMG family took time out of their busy days to play with his son and ensure he had a smile on his face.
DESIGNED TO HELP GIVE BACK TO COMMUNITIES AND SPECIAL CHARITIES IN NEED ACROSS THE NATION.
Join us in supporting PRMG Cares, an organization dedicated to making a positive impact in the communities it serves. Your donation can help fund critical programs, provide necessary resources, and offer a helping hand to those who need it most. With your generosity, we can make a lasting impact on the communities and individuals that PRMG Cares serves. Help us make a difference today.