HECM for
PURCHASE
Use the quick & easy tool below to
find out what you qualify for
What is a Home Equity Conversion Mortgage?

Backed by the Federal Housing Administration (FHA), the Home Equity Conversion Mortgage Program (HECM), offers a great lending tool alternative to a traditional mortgage loan. Senior borrowers can access dormant equity and pay off an existing mortgage without needing to make mandatory monthly mortgage payments.
National Lending's Lending Limit for Federally-Backed Home Equity Conversion Mortgages Increased to $1,089,300 in 2023
WHAT IS HECM FOR PURCHASE?
A HECM for Purchase is a government-insured loan that allows homeowners ages 62 years and older to purchase a new home using reverse mortgage loan proceeds.
Simplify loan costs using a reverse mortgage to purchase your next home while eliminating monthly mortgage payments* – all in one transaction!
HOW TO QUALIFY FOR A HECM PURCHASE?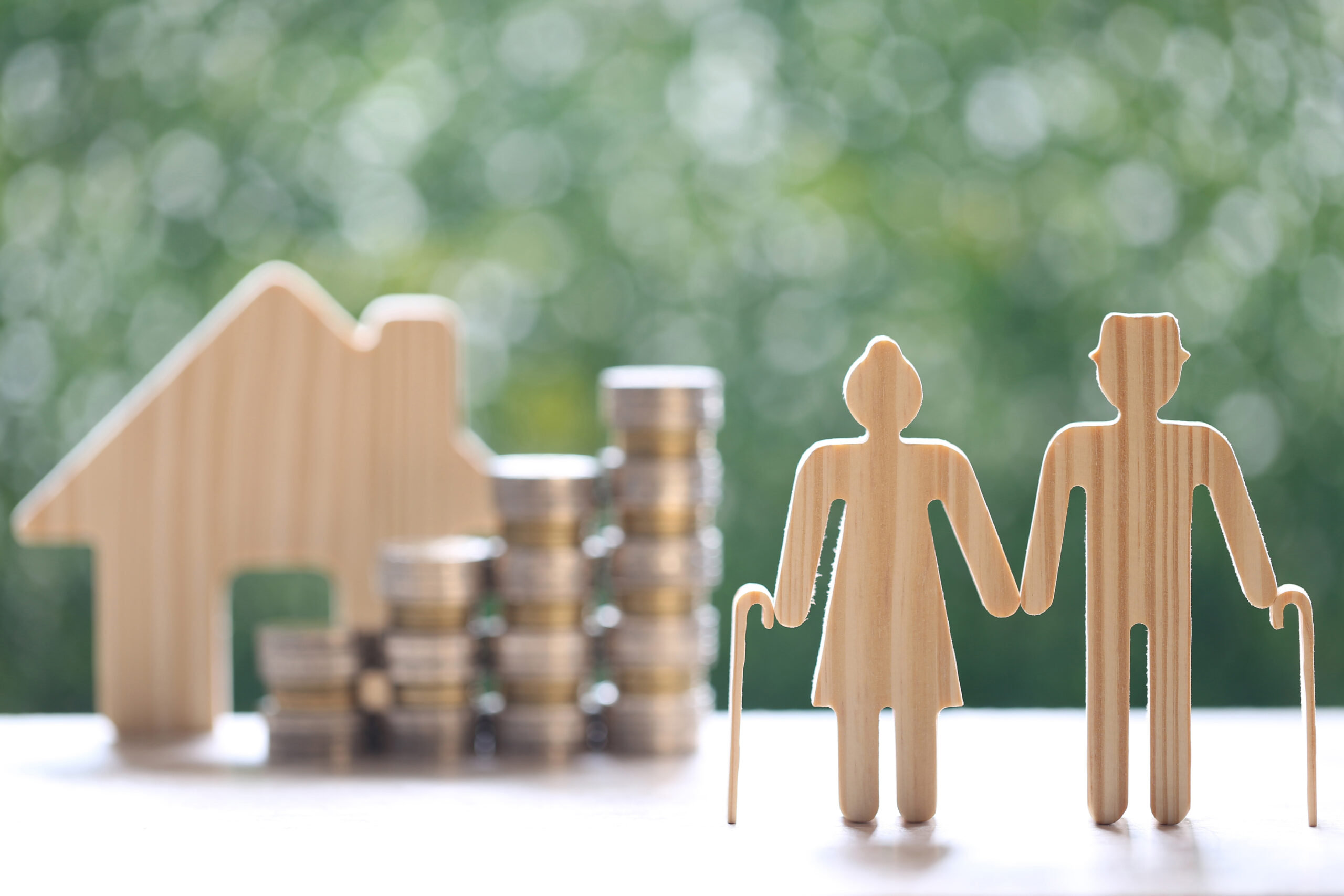 Be at least 62 years or older (one non-borrowing spouse may be younger than age 62).
Own the subject property
Reside in the home as your primary residence
Complete reverse mortgage counseling through a HUD-approved agency
You must have sufficient funds for new home down payment and to meet reverse mortgage loan terms
Why Use HECM for Purchase?
Move Closer to Family
Relocate to a Senior Community
Right-Size to a home that better suits your needs
Increase your buying power using reverse mortgage loan proceeds
Eliminate monthly mortgage payments to preserve retirement assets
WHAT HOMES ARE ELIGIBLE hecm for purchase?
Single Family Residence (Must be Owner's Primary Residence)
Multi-Unit Property (Duplex/Triplex/Fourplex – Owner Must Reside in One of the Units)
Manufactured Home (Must be Owner's Primary Residence. HUD Approved/Built after June 15, 1976.)
Townhouse/Condominium (Condominiums Require FHA Approval to Qualify. Property must be the homeowner's primary residence.)
What are the benefits of hecm for purchase?
Easier Qualification Process
No Monthly Mortgage Payments Required
Younger Spouse (Eligible, Non-borrowing spouse) Can Remain in the Home if the Primary Borrower Passes-On*
Manageable Cash Down Payments at About 50%** – HECM Does the Rest!
Borrower, borrowing spouse and/or eligible non-borrowing spouse.
Non-Recourse Loan (Balance will Never Exceed the Home's Appraised Value)
Borrower Retains Title (Not the Bank)
Lender Cannot Freeze Line of Credit (Built-In Safety Feature NOT Offered with Any Other Product)
Buy the Home of Your Dreams with Increased Purchasing Power
Make Monthly Payments OR Don't Make Them – You Choose!
*Borrower(s) must reside in-home as their primary residence. The property's taxes, insurance(s), homeowner's association fees (if applicable) must remain current and upkeep must be maintained. Repayment is not required until the last remaining borrower (or eligible, non-borrowing spouse) no longer resides in the home. Reverse mortgage is a mortgage loan and proceeds are not considered income. Consult your financial advisor.
**LTV About 50% for 72-Year-Old (Higher for Older Borrowers, Lower for Younger Borrowers)