PRMG Hires Kelly Sprague to Manage New Retail Branch in Branson, Missouri!
March 1st, 2023, BY PRMG MARKETING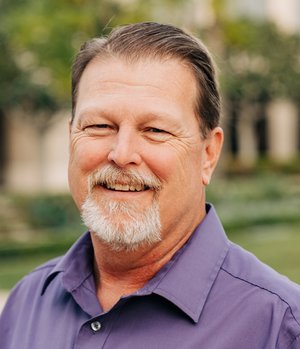 "I am excited to join the PRMG team and bring my expertise to the Branson community,"
PRMG is proud to announce the opening of it's newest retail branch in Branson, MO. The branch will be headed up by
Kelly Sprague,
a seasoned mortgage industry professional with over 22 years of experience. The newly opened branch is located at 500 West Main Street, Branson, MO and will be staffed by Kelly's entire team of mortgage experts.
As a mortgage industry veteran, Kelly Sprague has worked with many of the country's leading lenders. He is known for his expertise in all areas of mortgage lending, including FHA, VA, USDA, and conventional loans. As a homeownership specialist, Kelly is committed to providing his clients with the finest service and has a successful track record of helping them achieve their dreams of homeownership.
"I am excited to join the PRMG team and bring my expertise to the Branson community," said Kelly Sprague. "Working with PRMG will allow me to offer all the tools to our LO's to make success much easier."
With over two decades of serving communities throughout the country, Paramount Residential Mortgage Group, Inc. (PRMG) is one of the nation's leading mortgage lenders. As one of the largest privately held mortgage banks and residential home lenders, PRMG has helped thousands of borrowers and families buy and refinance their homes. In addition to conventional, FHA, and VA loan programs, PRMG offers a wide range of competitive mortgage products and down payment assistance programs designed to meet the specific needs of every type of borrower.
As a company that places a high priority on customer service and is dedicated to providing a seamless lending experience for its clients, PRMG is the ideal partner for Kelly Sprague and his team.
"We are thrilled to welcome Kelly and his team to the PRMG family," said Chris Sorensen, SVP, Director of National Retail. "Their expertise and commitment to excellence align perfectly with our values, and we look forward to working together to help the community of Branson achieve the American dream of homeownership."
For more information about the opening of the PRMG branch located at 500 West Main Street Branson, MO 65616
Contact Kelly Sprague at 417-212-8465 or email: ksprague@prmg.net
WE'RE ALL IN!