A New PRMG Retail Branch Opens in North Carolina!
June 17, 2022, BY PRMG MARKETING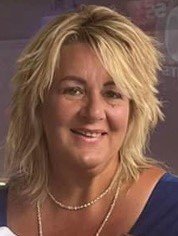 Debra Epstein
PRMG Branch Manager
California-based mortgage lender, Paramount Residential Mortgage Group, Inc. (PRMG), continues to expand its national footprint and is opening a new retail location at 9711 David Taylor Dr #101 Charlotte, NC 28262.
The newest location will be managed by, Branch Manager, Debra Epstein, who has 30 years of experience in the mortgage industry. Prior to PRMG, she worked at Ideal Lending Solutions dba and American Financial Network. Debra is no stranger to success and has many accolades under her belt including, 2021 Scotsman's Guide Top Closed Loans, 2021 AFN President's Circle, 2020 Scotsman's Guide Top Volume, and 2020 Scotsman's Guide Top Women Originator.
As a team, they are looking forward to growing in the North and South Carolina markets with their unique perspectives in lending with their originators who are fully versed in operations as well as origination.
Debra Epstein will report directly to, Director of National Retail Production, Chris Sorensen. PRMG is dedicated to the mission of being "Progressively Better in All that We Do." To contact Debra Epstein call 980.308.7402 or email depstein@prmg.net.